Vietnam has exported 100,000 tons of white sugar to China for the first time, accounting to 10 percent of the total sugar export this year, according to the Ministry of Agriculture and Rural Development.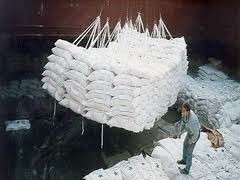 Illustration photo
Deputy Minister Bui Ba Tong stated that this year the sugar productivity increased to 60.5 tons per hectare compared to 2010 when it was 51.7 tons per hectare.
Sugar sold at VND1 million per ton, allowing sugar plants to reap huge profits.
According to the ministry, sugarcane cultivation during 2010-2011 covered 271,400 hectares, an increase of 6,300 hectares from before. Sugar plants have invested in 218,600 hectares of this area.
This year, sugarcane productivity reached 16.4 million tons, increasing 2.7 million tons compared to the last season.
Sugar plants have processed 12.5 million tons of sugar, an increase of 260,400 tons compared to the last season.

Vietnam's exports to China between January and June soared 56.6 percent from a year ago accounting to US$4.5 billion, as per Government Statistics.

Exports from Vietnam to China jumped 49 percent to touch $7.3 billion, far beyond the average annual growth rate of 16.5 percent in the 2005-2010 periods. Revenues are forecast to rise another 27 percent to touch $9.3 billion this year.