Vietnam's aqua product export turnover was over US$3 billion so far this year, with 843,000 tons shipped overseas.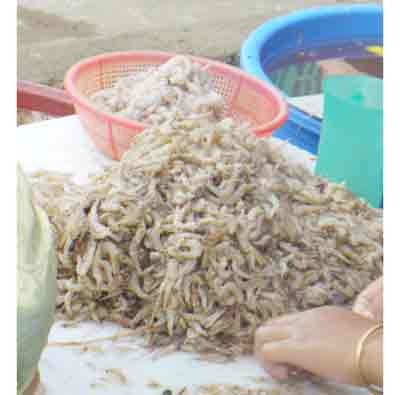 Shrimp export ranks  the first among aquatic products (Photo: Nha Truc)
The export is up 12 percent against the same period last year on quantity and 15 percent on value.
Among numerous aquatic products, shrimp, tra, basa and tuna rank the first, second and third.
Shrimp export turnover was US$1.17 billion, a year-on-year increase of 14 per cent on quantity and 20 percent on value. Meanwhile, thanks to businesses' efforts to seek new market, catfish export achieved US$894 million, 2.7 percent higher than in the same period last year.
Tuna exports came next with nearly US$200 million, showing a growth of 76 per cent.