Mai Kieu Lien, Chairwoman and Director-General of Vietnam Dairy Products Joint Stock Company (Vinamilk), has been named among the top 50 most powerful businesswomen in Asia, by Forbes magazine.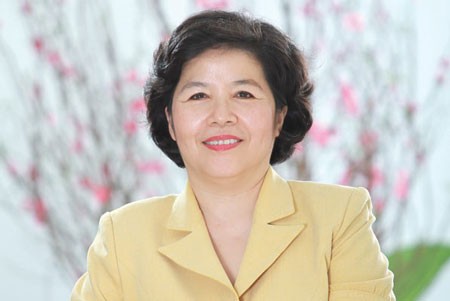 Mai Kieu Lien, Chairwoman and Director-General of Vinamilk Company
The Forbes list named 12 women from China, which included those from territories Hong Kong, Taiwan and Macau; eight from India; five from Singapore; four from South Korea and Indonesia; three from Japan; two from Australia; and one each from the Philippines, Thailand and Vietnam.
According to Forbes magazine, Mai Kieu Lien, the dynamic force behind Vinamilk, has built the company into one of Vietnam's blue chip company's. After privatisation in 2003, she became chairwoman of Vinamilk, making it into one of the most profitable and recognisable brands in Asia.
Last year, the company recorded a US$1 billion turnover and contributed VND2,400 billion ($120million) to the State budget. The figures represent a 37 per cent increase in turnover and 38 per cent increase in contribution to the state, as compared to 2010.

With more than 170,000 retail outlets across Vietnam, Vinamilk powdered milk now holds 30 per cent of market share.

In 2012, the company aims for a 30 per cent annual growth rate and will continue to diversify its product lines, to meet increasing consumer demand.

Its main products currently include Dielac powdered milk, Ridielac cereal powder for kids, condensed milk, yoghurt, soy milk and Vfresh fruit juice, which are exported to the US, Australia, Canada, Russia, Turkey, Iraq, South Korea and Cambodia.