The Ministry of Industry and Trade informed that until end of September Vietnam had imported 25,187 completely assembled cars.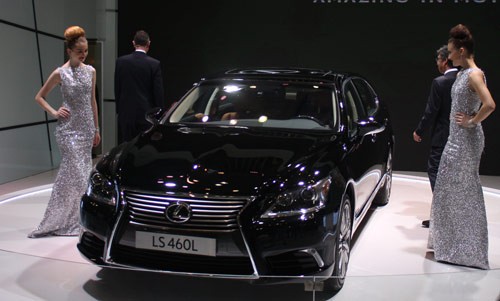 Luxury vehicles displayed at the Vietnam Motor Show 2013 held recently
Import of completely assembled cars has gone up by 27.1 percent from last year. Until end of October, the country had imported a total of 28,000 cars worth US$551 million, up 30.1 percent in quantity and 12.9 percent in value compared to the same period last year.
South Korea has been the leading supplier for completely assembled cars, showing a year-on-year increase of 39.3 percent and accounting for 43.2 percent of total imported cars in the country.
Thailand follows closely with 5,693 assembled units, up 51.2 percent, and Japan with 1,539 units, up 67.5 percent compared to last year.
According to the General Statistics Office, around 3,000 cars have been imported into Vietnam in October alone raising revenue by $58 million.
Noticeably, more luxury vehicles have been shipped to Vietnam recently resulting in an increase in the number of imported cars.
The Vietnam Motor Show 2013 held recently in Ho Chi Minh City displayed seven luxury car brands, Lexus and Infiniti.