The Vietnam Food Association has reduced the floor export price of 25 percent broken rice to US$380 a ton from US$410 since the end of November.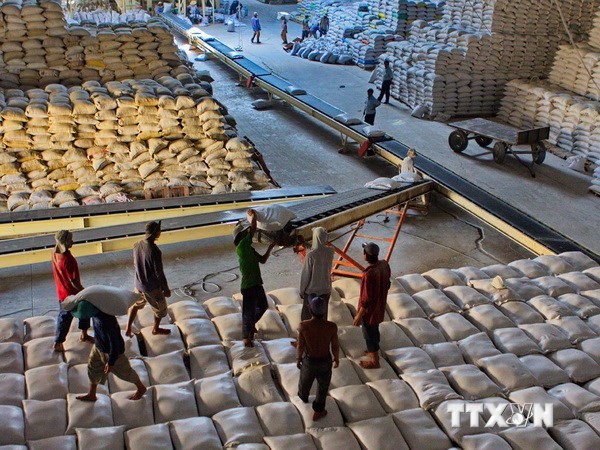 A rice warehouse of Hau Giang Food Company (Photo: VNA)
The prices of five percent, ten percent and fifteen percent broken types will be calculated by exporters. 
Since early this year to mid November, Vietnam exported 5.5 million tons of rice, a reduction of 10 percent over the same period last year. 
The Free on Board export price averaged US$436 a ton, a year on year increase of US$5 a ton. 
Vietnam's rice export volume is expected at 6.2 million tons this year, lower compared to 6.7 million tons last year.