Vietnam Airlines and American Airlines officially announced their joint services between Viet Nam and the US on April 14, 2006.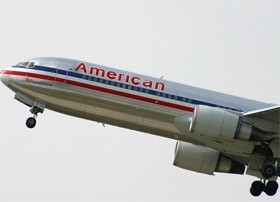 Vietnam Airlines' flight codes will be put on American Airlines flights
The two carriers will start their partner flights on April 17. Passengers will be able to fly with Viet Nam Airlines from Ho Chi Minh City or Ha Noi to Osaka or Tokyo in Japan, and take American Airlines flights to the US.
Passengers will also be able to fly with American Airlines from the US to Osaka, Tokyo, Paris or Frankfurt, and take Vietnam Airlines flights to Viet Nam.
Under the two sides' agreement, Vietnam Airlines will put flight codes on American Airlines flights between the US and Japan and Europe, together with AA domestic flights to Dallas, Houston, Atlanta, Boston, Denver, Miami, Oklahoma and Washington DC.

The two airlines are now operating three daily flights between Ho Chi Minh City and the US. Two of them stop by in Osaka and Tokyo and the other stops by in Paris.
American Airlines is the first US airline to conduct joint operations with Vietnam Airlines.