Viet Nam's investment outside the country is on the rise in both quality and quantity, the Ministry of Planning and Investment said.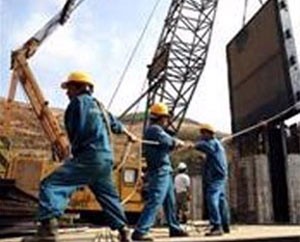 A Viet Nam's investment project in Lao

So far the country has undertaken 217 projects worth US$1.178 billion in other countries. Last year over 33 foreign projects worth US$136.5 million were licensed.

In only the first seven months of this year, more than 32 projects worth in excess of US$200 million started up. The expert forecast is for a final figure of US$350 million for this year, perhaps even US$360 million.

Industrial projects account for 64 percent of their total capital, agriculture for 22.6 percent and services the rest.

Laos has gained more Vietnamese investment than any other foreign land: 76 projects worth US$550 million.

Cambodia is a popular destination too, gaining 22 Vietnamese projects worth US$80.7 million, as is Algeria with an oil and gas venture worth US$243 million.

A ministry official said America, Africa and the Middle East also held promise for Vietnamese investors.

At a joint investment conference held in Cu Lo, Nghe An province on September 8, Laotian Permanent Deputy Prime Minister Somsavad Lengsavad said his country would create ideal conditions to lure more Vietnamese capital.

In his capacity as Minister of Planning and Investment, Mr. Lengsavad said the preferred areas of Vietnamese investment in Laos were energy, mining and rubber.

The conference was organized by the Vietnamese Ministry of Planning and Investment and the Bank for Investment and Development of Viet Nam and attended by 100 Vietnamese and Laotian business people along with the two countries' ambassadors.