Vietnam Association of seafood exporters and producers (VASEP) Sunday said the US Department of Commerce had issued a decision on anti-dumping tax over catfish imported from Vietnam, increasing tariff on numerous Vietnamese businesses.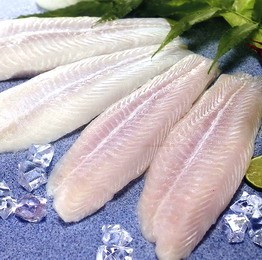 Tariffs on frozen catfish fillet from Vietnam will be increase by 100-120 percent.
The department reconsiders the decision and tax on Vietnamese fish exporters every year. Last year some of Vietnamese companies were ruled out from the list of dumping goods and enjoyed zero tariffs.
However, this year taxes on frozen catfish fillet will be up 100-120 percent at US$4.22/kg, which is higher than marked prices of that in the US market.
It is expected that catfish companies will heavily lost and face more barriers in the US market.
Fish breeding, processing and exporting in the Mekong Delta of Vietnam have been strongly investing and developing. As a result, product costs of catfish in Vietnam are lower than those in other countries.
VASEP is collaborating with relevant authorities and businesses to send a requirement to the department for reconsidering the taxes on catfish from Vietnam, avoiding effects on two sides' trade relations.