Price of rice husk has skyrocketed in the Mekong delta recently, because of an increased demand from wood processing factories.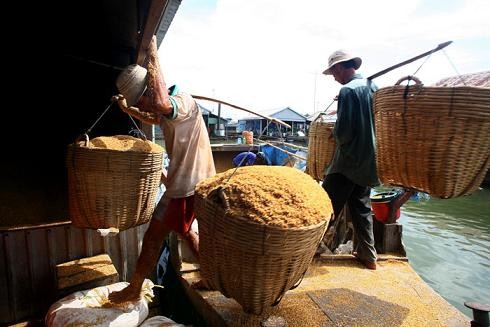 Transporting rice husk to factories
Nguyen Thanh Tuan, an owner of a brick factory in Mang Thit District in the Mekong delta province of Vinh Long said that price of rice husk has skyrocketed to VND10 million (US$483) a boatload, and the reason being that many factories in the area have succeeded in processing the dry husk into wood briquettes for domestic use, as well as for export.
When price of rice husk jumped, brick producing factories in the Mekong delta provinces of Vinh Long, An Giang and Dong Thap were faced with high rice husk prices, even though the price of bricks had not increased.
Consequently, many brick producers will be forced to reduce capacity or halt production altogether.