State Bank of Vietnam has asked its branches in Hanoi and HCM City to control illegally marked prices at construction companies, real estate businesses and report to the bank.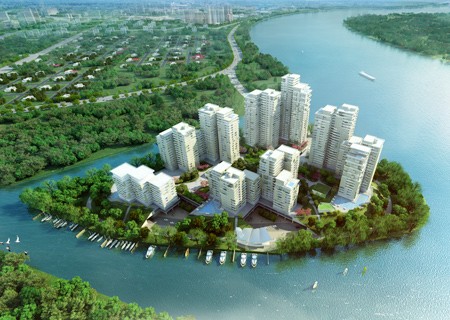 Diamond island project of Binh Thien An company in city's district 2 was advertised in US dollars.
The bank said that plentiful real estate developers had advertised houses with marked prices in US dollars in the media or signed contracts in foreign currencies.
This action not only breaks the Law on foreign exchange management, but also negatively affects on buyers' interests, said the bank.
The Law on foreign exchange management rules that those who mark good prices and collect payment or service fees in foreign currencies are fined VND 20-30 million.