Enterprises can survive the economic slowdown if they have appropriate business plans and flexible capital use, Vietnam Association of Corporation Directors deputy general secretary Nguyen Ngoc Bach says in an interview with Dau Tu Tai Chinh Newspaper.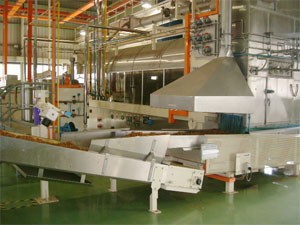 View at a small plastic packaging company. The government will raise a fund to support local SMEs, providing them with experts, advanced equipments and technologies (Photo: Minh Tri)
Dau Tu Tai Chinh Newspaper: Which kinds of difficulties that you expect small- and medium-size enterprises (SMEs) to cope with from now on to the end of the year?
Nguyen Ngoc Bach: As the economy is hit hard by a surging inflation, SMEs are expected to cope with two main problems including a slumping demand and increasing input cost.
Consumers are cutting spending to deal with the rising consumption prices. They will only buy necessities with reasonable prices.
Therefore, local enterprises should consider adjusting their business plans as the competition is getting harsher, with the debut of many low-cost products.
They should also keep close eye on their suppliers to make sure that the supplying will not be cut off.
Is it true that high inflation, in principle, helps create jobs and boost businesses' market share?
It is not completely correct. High inflation narrows the market and pushes input cost, slowing down consumption.
Enterprises will have to cope with high inventory levels. If they fail, they will have to reduce operation and lay off employees.
However, enterprises will also have opportunities to grow during the difficult time if they have adequate business plans.
The lubricant producer Quang Dong has applied new technologies to its manufacturing process and hired experts in recycling used lubricant of trains, vessels and motorbikes.
As a result, the Hanoi-based company produces a hi-quality product with low cost, helping boost its sales even during the current economy turmoil.
How to help SMEs survive the difficult time?
The government has set up many projects to support local SMEs. Among them is a business development fund.
SMEs are grappling to borrow from banks as most of them have no assets.
Could you provide more detailed information about the fund?
I have no detailed information about the total investment of the fund, but I expect a big amount.
The government will partly contribute to the fund and the rest will be financed by businesses.
The fund is expected to provide SMEs with experts, who will help them to make business plans, improve manufacturing processes. It will likely provide equipments and technologies as well.
The Ministry of Planning and Investment will be in charge of managing the fund.