Seafood products meeting VietGap (Vietnamese Good Agriculture Practices) standards will be qualified for GlobalGap (Global Good Agricultural Practice) standards.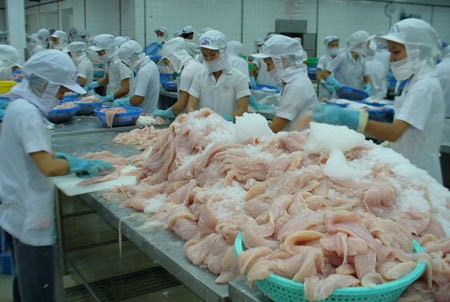 A seafood processing plant in the Mekong Delta (Photo: SGGP)
The announcement has been made by the Directorate of Fisheries under the Ministry of Agriculture and Rural Development.
 
Certification bodies, acknowledged by the GlobalGap organization and the directorate, will estimate seafood farming establishments once. If these farms are qualified, they will be granted with both VietGap and GlobalGap certificates at the same time.