Russian telecommunications group VimpelCom signed an accord to set up a joint venture in Viet Nam, the company announced Wednesday.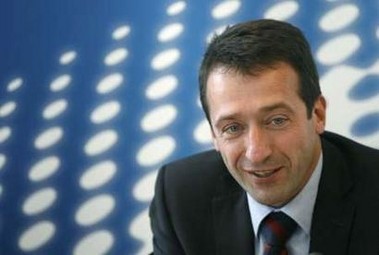 VimpelCom's chief executive Alexander Izosimov
Other participants in the venture, which was dubbed GTel Mobile, would be "a company owned by the ministry of public security of Viet Nam and Millennium Global Solutions Group. Inc., a US company," the group said in a statement.
By Vietnamese law, VimpelCom, which is due to invest up to one billion dollars "in the development of a GSM mobile network and provide technical and operational expertise," would be allotted only a minority voting stake, but it "will hold a majority of the economic interest," the statement read.
"We are very excited about this transaction, our first expansion outside of Russia and the CIS (Commonwealth of Independent States)," VimpelCom's chief executive Alexander Izosimov said in the statement.
"Viet Nam is a very attractive market, with a growing population of approximately 85 million people and mobile penetration of approximately 32 percent. The country has joined the WTO and the economy is developing rapidly. Overall we view this as a great growth opportunity," Izosimov added.
VimpelCom has mobile phone operations throughout Russia and Kazakhstan and has recently acquired mobile operators in Ukraine, Tajikistan, Uzbekistan, and Georgia.
The group is quoted on the New York and Moscow stock exchanges and counts Norwegian telecoms group Telenor as its biggest shareholder with a 29.9-percent holding. Russian holding company Alfa Group owns 24.5 percent.