Rubber and coffee export values have posted a year on year reduction since yearly this year.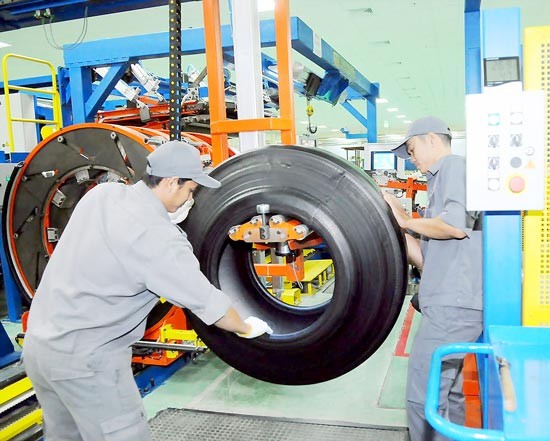 A tire production plant in HCMC (Photo: SGGP)
Rubber export output hit 519,000 tons worth US$760 million, up 13.6 percent in volume but down 9.2 percent in value over the same period last year.
Export price averaged US$1,457 a ton in the first six months this year, down 22.28 percent from a year ago.
China, Malaysia and India continued to be three largest consumption markets of Vietnam, holding 72.4 percent of the market share.
Meantime, coffee export volume reached only 792,000 tons worth US$1.63 billion at the end of July, down 34 percent in volume and 33.7 percent in value.