Rice exports topped 3.46 million tons in the first half, earning more than US$1.47 billion, the Vietnam Food Association said June 30.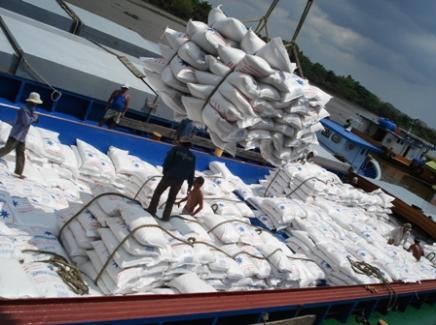 Vietnam is expected to export 6 million tonnes of rice this year thanks to the signed contracts and an increasing demand from major markets.
By the end of June, exporters had signed contracts for five million tons, exceeding the government's target for the whole year of 4- 4.5 million tons.
Exports are likely to finish at six million tons this year, mush higher than the record of 5.3 million tons set in 2005.

Nguyen Tri Ngoc, director of the Ministry of Agriculture and Rural Development's Cultivation Department, said the recent winter-spring crop yielded 18.6 million tons of husked rice, 312,000 tons more than a year ago.

With the bumper crop, Vietnam can export up to 6 million tons, he said.
In the past six months the average global price of the grain has been $392 per ton.
According to VFA, the price of high-quality rice of the early summer-autumn crop in the Mekong Delta now fluctuates at VND4,200-4,300 per kilogram.
The material rice with five percent of broken is being purchased at VND5,600 per kilogram, while the material rice with 15-25 percent broken at between VND5,200 – 5,300 per kilogram.