Mercedes-Benz Viet Nam reduced prices of C-class and E-class cars from US$2,000 to US$15,900 per car from Wednesday.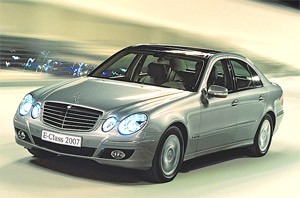 An E-class 2007 car
The company attributed the reduction to adapting the new situation as Viet Nam is now a member of the World Trade Organization and was granted the Permanent Normal Trade Relations status by the U.S.
 
With the reduction, C-180K Classic is priced at US$49,900, US$10,000 lower than before; C-180K Sports US$61,000, a reduction of US$8,900; C-180K Elegance US$61,000, US$11,900; and C-280 Avantgarde US$69,000, US$15,900.
 
The two new models of E-class 2007 including E 200K and E 280 are traded at US$92,000 (reduced US$2,000) and US$129,000 (US$8,000) respectively.