Many supermarkets in Ho Chi Minh City have received announcements to raise goods prices from manufacturers and suppliers in October.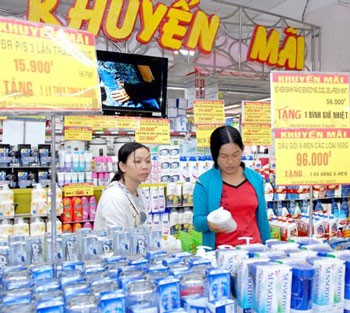 Customers buy goods in a supermarket in HCM City (Photo: Sggp)
The announcements say prices will rise from 5-12 percent in some essential goods including oil, confectionery, instant noodle, cosmetic and others.

VINAMILK will increase its liquid milk products by 3 percent, up VND300-400 for one product.

The company will also raise the buying price for fresh milk of local dairy farmers from VND 9,250 to VND10, 250.