Prime Minister Nguyen Tan Dung has approved a six-year project to stimulate industry in the countryside for which the government will provide VND400 billion (US$25 million) to develop occupational villages, cottage industries and agricultural processing.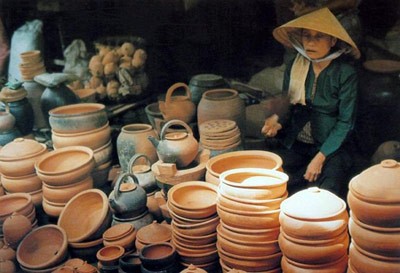 Products from a trade village in the countryside
The idea is to improve the lives of rural people by creating steady employment in the trade villages and by guaranteeing small-hold farmers a market for their produce.
 
More generally the aim is to prevent the countryside from falling too far behind the rapidly developing urban centers and being left out of the economic bonanza.
 
Discussing the project, PM Dung said the target was for the products of cottage industries to earn US$1 billion from exports by 2010.
 
To assist small farmers, the government will pay for modern machinery for processing farm produce, timber and farmed fish.
 
Until now, a lack of funding has stymied attempts to stimulate rural industry and little has been done besides teaching and training, says Mr. Nguyen Thang Long from the Department of Local Industry. 
 
Now there is money to build up industry in the countryside and cooperate with food processing companies.
 
Advertising Vietnamese products around the world and attending international trade fairs are also part of the project.
 
Mr. Long says any company that wants to take part in this program will receive a subsidy if the Department of Local Industry approves its application.