As of 9pm last evening, petrol retailers have cut prices by VND500 per liter, in response to the Ministry of Finance's demand.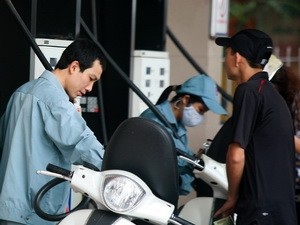 Petro retail prices reduced by VND500 a liter since May 27 (Photo: VNA)
Accordingly, a liter of A92 would slide from VND16,990 to 16,490/liter.
Justifying the requirement to lower petrol prices, the ministry said that over the last 20 days, the world prices have declined.
In addition, the ministry also ordered businesses to lower their usage of the Petrol and Oil Prices Stabilization Fund from VND500 to VND200 a liter of petrol as of May 28.
Prices for oil products like diesel, mazut, and kerosene and the rates withdrawn from the fund for these products will remain unchanged.