The Ministry of Finance and the Ministry of Trade & Industry yesterday afternoon instructed local businesses to reduce traditional and ethanol gasoline prices by VND1,198 a liter.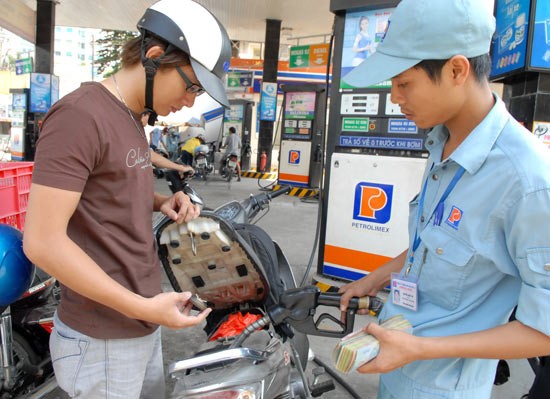 Petrol price reduces the seventh time this year on September 3 (Photo: SGGP)
Diesel oil price decreased VND111 a liter, kerosene slid VND123 a liter, mazut dropped VND785 a kilogram.
After the price cut, a liter of Ron 92 is not higher than VND17,338 now and ethanol gasoline E5 price is capped at VND16,843 a liter.
Diesel and kerosene are priced VND13,310 and VND12,286 a liter respectively. A kilogram of mazut costs VND9,351.
Since early this year, petrol price has reduced for seven times totaling VND5,588 and increased for four times with VND5,040 a liter.