Automobile sales in November soared 57 percent year-on-year to 15,954 units, marking an expansion for 20 months in a row, according to the Vietnam Automobile Manufacturers' Association (VAMA).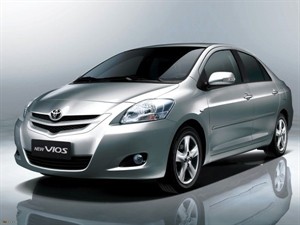 Illustrative image (Source: toyota)
They include 10,068 sedans, up 9 percent and 5,868 lorries, a rise of 3 percent, with 11,591 assembled domestically, down 1 percent and the rest imported, up 37 percent from a month earlier.
The sale figure for the 11-month period hit a total of 137,602 units, including 82,217 sedans and passenger coaches and 50,384 trucks, representing increases of 42 percent and 40 percent respectively.
Among them, domestic-assembled vehicles reached 103,101 units while 34,501 were imports.
VAMA forecast that this year's sales are likely to hit 150,000, a surge of 36 percent from 2013.