The Price Management Department under the Ministry of Finance has ordered inspections of all gas companies in provinces and cities to confirm whether the companies were conforming to the ministry's price regulations.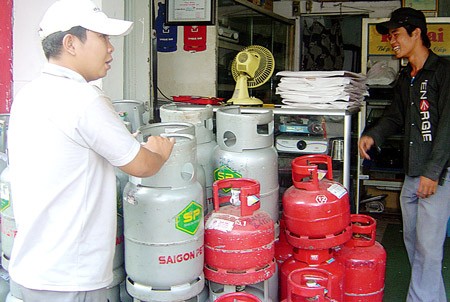 Finance ministry has called for inspection of all gas companies (Photo: SGGP)
The inspectors have been asked to complete their work and report back to the ministry by February 20.
According to the Price Management Department, the inspections will clarify and ascertain if the recent price increase by gas companies on domestic cooking gas cylinders was appropriate and justified after the hike in global prices.
Since early February this year, most of the gas companies have increased retail prices on cooking gas cylinders throughout the country.