The Ministry of Industry and Trade launched a pilot competitive market for electricity generation, 'the Vietnam Competitive Generation Market' (VCGM), in Hanoi yesterday.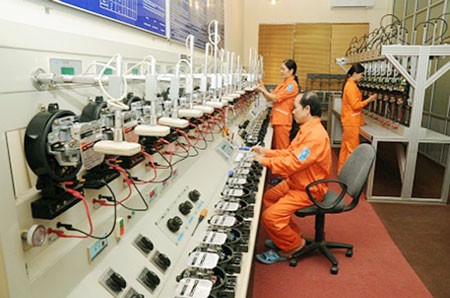 A pilot competitive market for electricity generation debuts July 1
Accordingly, from July 1 electricity plants can offer power prices at different rates, which will give power trading companies a chance to choose a suitable or lower price.
Payments will be made in two parts. First, the cost of 95 percent of the electricity output will be set annually as part of the contract between the plants and the companies. The remaining five percent will be paid at an hourly market rate.
On the same day, Vietnam Electricity (EVN), the country's largest power company, said in the first six months of the year, total power output produced and imported was 54.2 billion kWh, an increase of 10.42 percent over the same period last year.
The hydrographic condition was better than expected as the total water level in reservoirs was nearly 13 billion cubic meters higher than expected. New power plants were also operating on schedule.
The power supply in the last six months of the year will continue to improve and forecasts say it will meet the consumption demand all over the country.