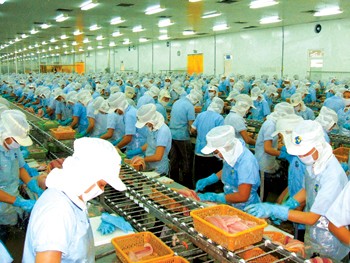 Work at a catfish processing factory in the Mekong Delta

Prime Minister Nguyen Tan Dung has decided to establish a steering committee on Mekong Delta catfish production, headed by the agriculture and rural development minister.
The committee has the duty to advise the Prime Minister on controlling production and consumption activities of catfish in Mekong Delta, in accordance with approved plans and the market's developments.
Catfish contributes two percent of the country's GDP and more than a half of all aquatic produce exports.
Vietnam's catfish has been exported to 130 countries and territories, such as Ukraine, Russia, the EU, Middle East, and the US.
Last year, the production of catfish in the Mekong Delta reached over 1.1 million tons, with 633,000 tons of fish exported, raising more than US$1.4 billion.