The Mekong Delta province of Hau Giang held a conference in Hanoi October 12 to solicit investment, especially in agriculture.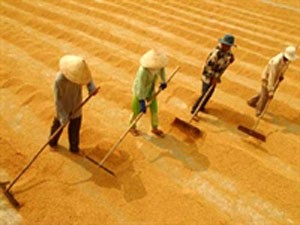 The Mekong Delta province of Hau Giang is seeking investment, especially in agriculture
Nguyen Van Thang, standing vice chairman of the province People's Committee, said Hau Giang, considered one of Vietnam's rice baskets, has 80,000 hectares under rice, including 70,000 ha on which high-quality varieties are grown, and an average annual output of one million tons.

It exports 350,000-400,000 tons annually, he said.
But with a capacity to store only 50,000 tons and process 17 percent of its produce, province needs investments in storage and processing, he said.
Aquaculture is another strength, he said. "Hau Giang has great potential in farming featherback notopterus, which is its specialty."
The province also grows a lot of fruit.
Another area in which authorities called for investment was industrial-park infrastructure.

They offered incentives in terms of rentals, import and export duties, and credit. Six of the province's seven administrative areas are designated as "preferential investment areas."
Mr. Thang said the province would help investors with land clearance by lending funds for paying compensation to landowners.
An investment promotion seminar will be held during the Rice Festival in Hau Giang scheduled for November 26-30.
The festival, the first of its kind in the country, will feature more than 20 events, including a number of cultural activities.