The Ministry of Finance has ordered the monopoly Vietnam Air Petrol Company (Vinapco) to selling aviation fuel at the same price to all airlines.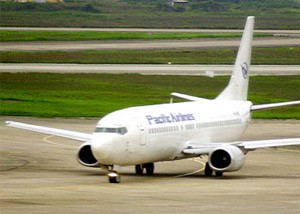 Vietnam Air Petrol Company is ordered to sell aviation fuel at the same price to all airlines
It also told Vietnam Airlines, Vinapco's parent company, to instruct its subsidiary not to unilaterally terminate fuel contracts with other airlines without obtaining clearance from the government.

The ministry's action follows a dispute April 1 when Vinapco stopped fuel supply to Pacific Airlines, delaying all the latter's 30 domestic flights by 2-3 hours.

Pacific said Vinapco had unilaterally cut off supply after the two sides failed to reach agreement on a price hike the supplier had demanded.

On March 20, Pacific received a communication from Vinapco informing that the cost of fuel would go up from VND593,000 per ton to VND750,000.

But it refused to agree since Vinapco continued to charge Vietnam Airlines the old rate in violation of a government regulation stipulating both carriers must get equal treatment.

On April 1, when the fuel supply was cut off, Pacific Airlines asked the Ministries of Transport and Finance and the Civil Aviation Administration of Vietnam (CAAV) to intervene in the issue.

Minister of Transport Ho Nghia Dung immediately instructed Vinapco to resume supply, and Pacific finally got the fuel.

But Nguoi Lao Dong newspaper quoted Vinapco director Tran Huu Phuc as saying his company would only provide fuel for a few more days, and if Pacific did not accept the price hike, it would cut off supplies again "until the two sides reach agreement".

Deputy head of the CAAV, Lai Xuan Thanh, said Vinapco's action was illegal, adding his agency had requested the Ministry of Finance to chair pricing talks between the disputants.

Dr Le Dang Doanh, economist, said Vinapco had taken advantage of its position as the sole distributor of aircraft fuel.

Phuc claimed, however, that Vinapco did not take advantage of its monopoly status but had only stopped supplies after informing Pacific about the price hike.

Vinapco only charged airlines its import costs plus expenses – like storage, transport, and other overheads -- he said.

The higher transport costs and a high ratio of loss in transit had forced Vinapco to raise the price, he said, pointing out that the government no longer subsidized aircraft fuel but, in fact, slapped import duties of 10-15 percent on it.

Its contract with Pacific Airlines at a price of VND593,000 had been inked last December when global prices were $76.2 per barrel, he said, adding the latter had now soared to $110-130.

Vinapco had informed Pacific Airlines three times -- on March 12, 21, and 28 -- that it had to raise the price, he said.

Pacific, while admitting it was reasonable to raise the fuel price when global prices rose, argued it must be the same for all domestic airlines. It was unacceptable that Vietnam Airlines could enjoy a lower price, it stressed.

Phuc said Vietnam Airlines enjoyed a lower price because it bought 500,000 tons which was 10-11 times more than Pacific did.

Nevertheless, Vinapco had also written to Vietnam Airlines asking the carrier to pay the new price, he said.