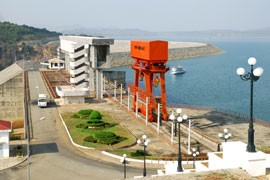 A corner of Gia Lai Province
The People's Committee of Gia Lai Province is welcoming investments from both domestic and foreign enterprises to invest in 73 lucrative projects worth VND11 trillion (US$550 million) during the period 2009-2015.
Of these 73 projects, 20 are new projects added recently pertaining to agriculture, forestry and minerals processing, located in Tra Da Industrial Zone in Pleiku City and at the Le Thanh International Border Gate.
20 other projects out of the 73 projects are already complete.
Gia Lai Province has an area of 15,500 square kilometres. Agricultural land covers over 80 percent of the Province.