Gas businesses and distributors in Ho Chi Minh City yesterday afternoon announced that they would increase retailed prices by VND800 a kilogram or VND9,500 a 12 kilogram cylinder including VAT from April 1.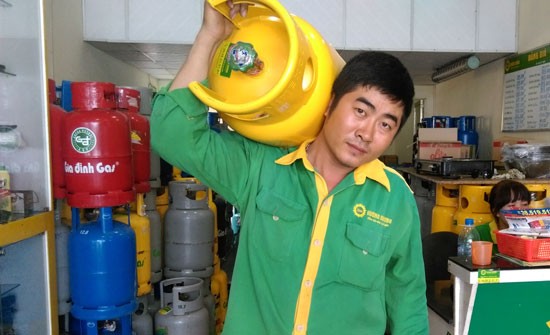 Gas prices increase by VND9,500 a 12 kilogram cylinder (Photo: SGGP)
A representative from Saigon Petrol Company said that the price of a 12 kilogram cylinder is VND268,000 now after increasing VND792 a kilogram.
 
The price hike is because the world's average price has raised US$30 a ton against the previous month to $335 in April.
 
At a press conference on the same day, Deputy Minister of Finance Vu Thi Mai said that the ministry has yet to submit any proposal to the Government to increase environmental protection tax as per information published in the press recently.