Dinh Van Huong, chairman of Vietnam Fruit and Vegetable Association, said the fruit and vegetable sector is targeting an export turnover of US$1 billion this year.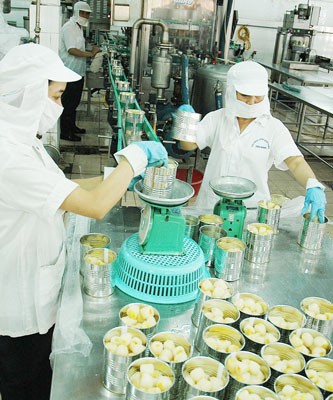 Rambutan fruits being processed for export at a company in Ho Chi Minh City (Photo: SGGP)
For the last five years, export turnover of fruit and vegetable has seen an average growth rate of 25 percent per annum, increasing from $305 million in 2007 to $829 million in 2012.
Despite such a high growth rate, experts say it is still low compared to global standards which go into hundreds of billions of dollars every year.
From 2013-2018, the association will take more initiatives to boost trade in large markets like EU and the US.