A "France Week" will be organized for the first time in Ho Chi Minh City on April 6-12 to promote understanding between the two countries as well as French investment in Viet Nam. Sai Gon Giai Phong has interviewed Jacques Rostaing, honorary chairman of the French Chamber of Commerce and Industry and chairman of France Week's organizing board.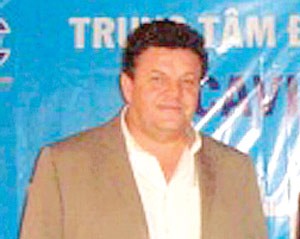 Mr. Jacques Rostaing
Why until now has no France Week been held in Viet Nam while the two countries have had a long relationship?

The two countries have had a lot of dialogue, but most of it is about politics, not economy or sports. I am myself a businessman in Viet Nam so I want French companies here to have more opportunities to cooperate with Vietnamese ones based on the two countries' friendship.

France has close political and cultural ties with Viet Nam. Therefore, the organization of the French week is essential to strengthen the two countries' economic relations.

Was it difficult to gather French and Vietnamese enterprises?

It's not easy to convince them to take part in the event, which we hold for enterprises from the two countries to meet, share experience, and learn more about each other.

Viet Nam's accession to the World Trade Organization has put existing foreign companies at a little bit of a disadvantage for it has attracted more new companies to the country, causing high labor cost and fierce competition. However, it is a small thing compared to benefits which Viet Nam has enjoyed.

What do you think about the competitiveness of Vietnamese goods in France in particular and Europe in general?

Vietnamese apparel, footwear and seafood are most favored in France. In Europe, Viet Nam's serious competitors are China, India and Pakistan.

Viet Nam is not strong at selling. It can't carry on trade well. Not many Vietnamese goods are available abroad, but companies usually come to Viet Nam to buy goods.

Some European countries are planning to build universities in Viet Nam. Will France open universities here?

There had been a project to build a university and rebuild high school Colette, but then it was cancelled because the project cost so much.

Though we don't have any universities in Viet Nam, we have many cooperative training programs with Vietnamese universities, and they are going very well.

We set up a college teaching management, French language, and textile-garment program in Dong Nai Province in 2001. As many as 2,000 students are studying at the college.

When will the second France Week take place in Viet Nam?

We expect to hold the France Week every two years here. The second one is scheduled in Ha Noi on 2010 at the time of the 1,000th anniversary of Thang Long-Ha Noi. The third will be organized in Ho Chi Minh City in 2012.

France Week's Activities: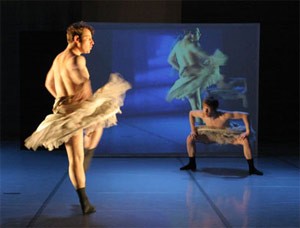 Dancer Dominique Boivin will perform on the second day of the France week
A charity marathon will be run on the first day of France Week in the city center.
That evening, an exhibition of 40 photographs of Viet Nam by Nicolas Cornet will be open at the HCMC Art Museum. Cornet is regular contributor to popular magazines in Europe including Geo, Grands Reportages, Le Figaro Magazine, and Le Nouvel Observateur.
On the second day, Dominique Boivin, whose solo dance won the Prix de l'Humour in Bagnolet in 1978, will perform at Ben Thanh Theatre.
On the fourth day, a museum representing bamboo culture and products will open in Phu An Village in the southern province Binh Duong.
On the same day, a football match between French and Vietnamese teams will take place and a fashion show by French designer Franck Sorbier will take place at the White Palace on Hoang Van Thu Street on April 9.
Two days later, the French Consulate will host Montmartre Night, offering a conical hat performance, dancing, singing and a painting exhibition.
Revenue from ticket sales from the football match, the fashion show, and Montmartre Night will be donated to Poussieres de Vie, a network supporting street children, and orphanages in HCMC.
A Francophone forum, an exhibition, and workshops on training, clean energy, energy management, medical equipment and agriculture will be held at Phu Tho Stadium on April 9-11 for Vietnamese enterprises to learn more about French companies working in these fields.

The week will conclude on April 12 with a light show at the Opera House.