According to information released from FPT Corporation, the first indigenously made F-1 satellite will be launched from the International Space Station (ISS) to start orbiting today, September 27.
After being released, the F-1 satellite must wait at least 30 minutes before starting the first task, such as extracting antenna, and signaling to ensure its electronic activities will not affect the operations from the ISS.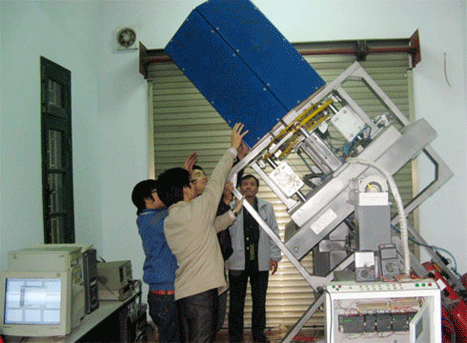 F1 satellite being tested with successful results. Photo: VnExpress
F-1's goal is to work in space for about six months and then signal back to Earth, take photographs at a low resolution (640x480) of the earth's surface and send satellite data to earth at a rate of 1200 bits per second.
Previously on July 21, the F-1 satellite, developed by the Space Research Department at FPT University, was launched into space aboard the HTV-3 space ship which was using HII-B rocket launched from Tanegashima Space Center in Japan.
The satellite project received investments from FPT to the tune of almost US$4 billion over a period of four years. In coming times, FSpace will continue to study the F-2 satellite with size and weight twice that of F-1 satellite.
Meanwhile, Truong Gia Binh, chairman of FPT's board of directors, has been reappointed as the group's temporary CEO, according to a FPT press release.
Truong Dinh Anh, former FPT chief has officially resigned from the position of director general, citing difference of opinion in strategic planning and operating methods between him and other members on FPT board of directors.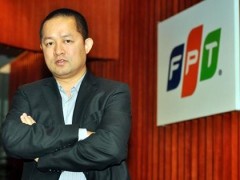 FPT chairman Truong Gia Binh. (Photo: Tuoi tre )
Truong Dinh Anh will continue to work as a board member and a member of FPT founding board. He is still a member of the board of directors and a senior adviser for FPT subsidiaries, including FPT Retail, FPT Telecom, FPT Online.
Truong Dinh Anh was appointed as FPT director general, operating under the supervision of the board, to replace former director general Nguyen Thanh Nam on March 25, 2011.
FPT chairman Truong Gia Binh will currently hold the FPT CEO position until FPT shareholders give the final approval at the annual meeting scheduled to take place early in 2013.
FPT board has also reaffirmed One FPT strategy, focusing on developing core business areas of information technology and telecommunications.