Exports in Foreign Direct Investment sector were the highlight of industrial and trade activities in the first eight months of the year, according to a monthly meeting on September 3 of the Ministry of Industry and Trade.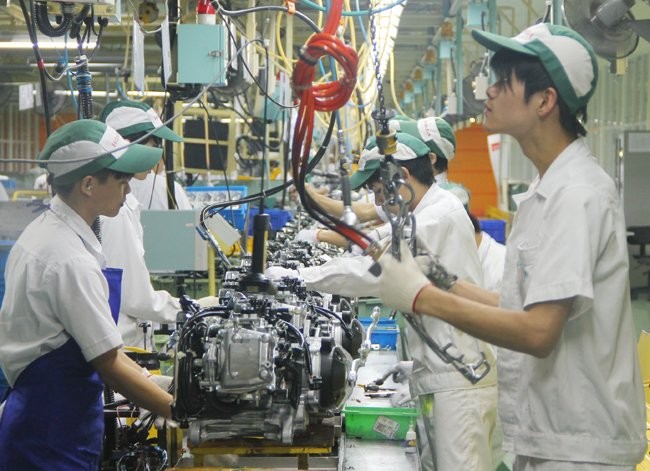 FDI company's workers are working on the modern technology system -SGtimes photo
Industrial manufacturing maintained its recovery momentum in August with the index of industrial products in processing and manufacturing climbing 6.9 percent. In general, the index in industry products in August and in eight months of this year rose 4.4 percent and 5.3 percent compared to the same period last year.
Export turnover was estimated at US$84.82 billion, up 14.7 percent year-on-year. Of which, exports in FDI sector, excluding crude oil, were estimated at US$51.25 billion, up 26 percent year-on-year.
Among export commodities, agro-forestry-aqua products continued to decline to around US$13.2 billion, down 6.8 percent, accounting for 15.5 percent of total exports as demand and price of many commodities in the global market dropped.
Meanwhile, export of industrial processing commodities still kept an important role in general export growth, especially cell-phones and accessories, and computers and components, whose turnover was estimated at above US$59 billion, up 25.6 percent and accounting for about 69.6 percent of total exports.