The southern city of Tay Ninh is the last point in the Cuu Long (Mekong River) Delta region but from the perspective of ASEAN connectivity the city is the starting point connecting Vietnam with the Southeast Asia region, said Phan Chanh Duong, lecturer of the Fulbright Economic Teaching Program.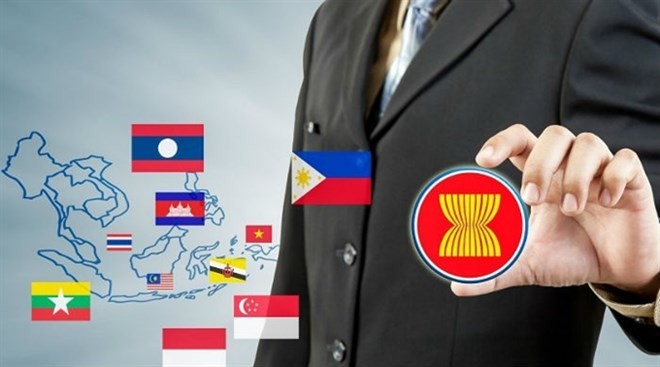 Illustrative photo (Photo: Reuters)
The lecturer was speaking at the training course on ASEAN connectivity in Tay Ninh City on April 27 which aimed to support local governments incorporate the ASEAN Economic Community (AEC) and ASEAN Connectivity into their works and adjusting their strategies to strengthen local governance.
According to Duong's analysis, Tay Ninh has the resources to become an ideal place for regional connectivity. The province has a stable climate and is not as affected by climate change as other provinces in the Mekong Delta. The city is also located on the Trans-Asia Highway and is close to HCM City.
If all the advantages are utilised then Tay Ninh could link the economic hub HCM City with ASEAN markets, specifically Cambodia, Laos and Thailand, the expert said.
Professor Alvin Ang from Ateneo de Manila University said that Tay Ninh should become a secondary city after HCM City rather than rival such a big city and use regional connectivity to develop its economy.
The Trans-Asia Highway contributes to ensuring the free flow of goods and services, a primary condition for regional economic integration, the Pilipino scholar said.
The problem is how to make Tay Ninh a place that goods and services must go through when ASEAN markets are connected, he said.
Dr. Truong Minh Huy Vu, Director of the Centre for International Studies (SCIS), added that Tay Ninh can be a bridge for East-West connectivity that is for the whole country.
Vice Chairman of Tay Ninh People's Committee Nguyen Thanh Ngoc said that the government had highlighted the importance of regional connectivity for years but the actions has not lived up to expectations.
Duong argued that localities only looked out for themselves and neglected partners so no one had motivation for cooperation. To boost regional connectivity, Duong said, each country should take partners into consideration to ensure mutual benefits.
Among the three pillars of ASEAN, beside the ASEAN Political-Security Community and ASEAN Socio-Cultural Community, AEC could be seen as the most influential and significant pillar as it allows more connections and improve trade among member countries, said Prof. Ang.
The two-day seminar, sponsored by Konrad-Adenauer-Stiftung Vietnam, attracted about 70 researchers and Tay Ninh municipal and district officials.