Viet Nam expects to send more laborers abroad in 2007, with countries and territories like Malaysia, Taiwan, Korea and Japan heading the list of destinations, according to the Head of the Management Bureau of Overseas Laborers.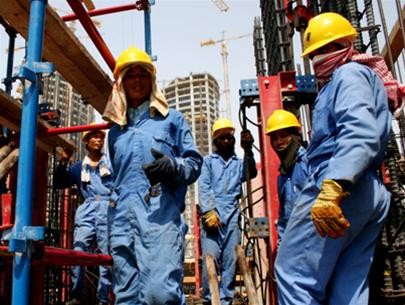 Vietnamese guest workers in Qatar (Photo: Tuoi Tre)

Taiwan is likely to resume receiving Vietnamese guest workers as nurses and housemaids after a two-year halt.

Japan's Human Resources Development Association (IMM) recently signed a deal on skill upgrading courses for Vietnamese in Japan allowing the laborers to learn as they work.

Korea has increased the allowable number of Vietnamese workers in its labor cooperation programs from 9,000 to 15,000. Under such programs, Vietnamese laborers will receive the same wages as native Koreans averaging out to approximately US$1,000 per month.

The Middle East market is also bustling. Some 5,000 Vietnamese workers were sent to the United Arab Emirates and Qatar by 10 labor export companies.

The Ministry of Labor, Invalids and Social Affairs has allowed some companies to select and send skilled, Vietnamese workers with a good command of English, to Australia.

Meanwhile, a shortage of highly skilled laborers is predicted for the domestic market. Head hunters are busy holding job fairs for 'management trainees' or 'potential employees' at universities.