The inter-ministries of Industry and Trade & Finance asked petrol traders to cut down the price of petrol. Accordingly, The price of petrol RON92 reduced VND 665 per liter to reach VND 15,303 per liter starting June 20 at 15PM.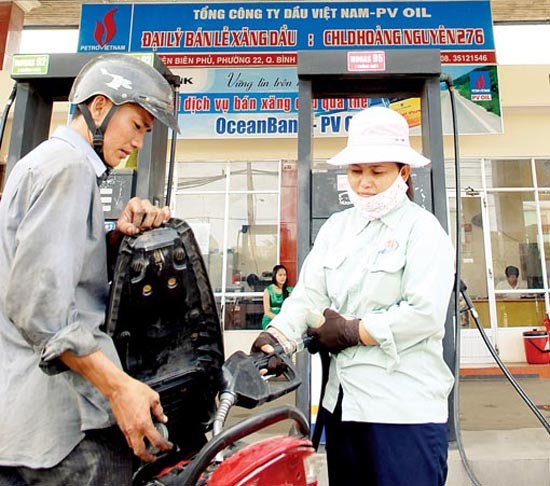 The price of petrol was reduced VND 665 per liter yesterday -Photo: SGGP
The price of E5 cut down VND 604 to VND 14,843 per liter while Diesel 0.05S, Mazut 180 CST3.5S, Kerosene remained unchanged at VND 12,298; 9,001 per kg and 10,667 per liter respectively.
The use of the price stabilization fund for petrol has changed such as the fund for E5 was VND 0 per liter; diesel was reduced from VND 472 to VND 51; kerosene was at VND 254 per liter and mazut at VND 136 per kg.