Ho Chi Minh City has exported more than 5.5 million ornamental fish to 32 countries across the globe within the first eight months of the year and expecting to reap in estimated profits of US$10 million by the end of the year.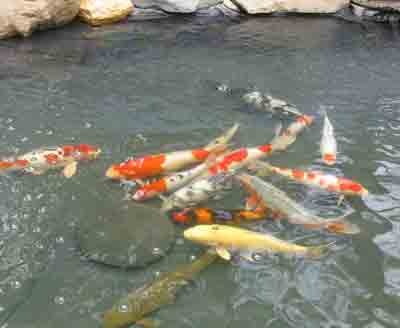 More facilities are required to increase ornamental fish exports (Photo: Yen Nhi)
Exports have mainly been to Europe with 66.7 percent, North America 17.7 percent and Asia-Pacific 15.5 percent. However, despite being the fastest growing business in Ho Chi Minh City, with an average growth rate of 20 percent consistently since 2006, this industry has still not tapped its full potential.
Vo Van Cuong, Chairman of the Ornamental Flora and Fauna Association in HCMC, illustrated the case of Singapore where profits from export of ornamental fish reached US$300 million per annum 5 years ago.
Many Singaporeans are well versed in this trade, exporting tons of ornamental fish every year. Another case in point is that of Thailand, touching US$50 million profits from ornamental fish exports last year.
Such fish breeding is mostly concentrated in southern Vietnam, in particular in HCMC. Exports of ornamental fish in the city can easily reach US$10 million, though actual figures are higher as only fish that has been inspected by the Fisheries and Resource Protection department is officially accounted for. Nonetheless, this figure is still quite low compared to the expectation of reaching US$50 million.
Cuong stated that since the production of ornamental fish is still at a small-scale level, being considered more a poverty elimination project rather than a serious business, it is little wonder that even in the next 10 years, Vietnam will not be able to contend with Thailand and Singapore.
The most professional facility for raising ornamental fish in HCMC is the 10 hectare Saigon Aquarium, located in Tan An Hoi Commune in Cu Chi District. The output from this facility could reach VND1 billion per year (approx. US$48,550) if exploited well. Unfortunately, much more needs to be done in this facility to make it more competitive.
Cuong believes that so far the two areas in Cu Chi and Binh Chanh districts need long-term development plans. Better infrastructure such as electricity, water sources and transport need to be incorporated to raise export production. A high-tech center, covering a large area is what is urgently required to attract more investments into this business.
Nguyen Phuoc Trung, Deputy Director of the HCMC Department of Agriculture and Rural Development said that the city has already made moves to find a suitable location to build a high-tech center for raising ornamental fish in the general aquaculture development plan.
Vo Van Sanh, an experienced fish breeder, commented that the problem at the moment was discrepancies in raising techniques, scale of production and market demands. The situation can be amended if concerned authorities develop business relations with foreign counterparts to gain a better foothold in the business.
According to Trung, the city is planning to use the capital from the trade promotion fund to investigate real demands in foreign markets as well as sponsor research teams in the field.