Minister of Transport Dinh La Thang chaired a conference discussing measures to attract investment in traffic infrastructure because the state budget is far behind demand in Hanoi on Friday.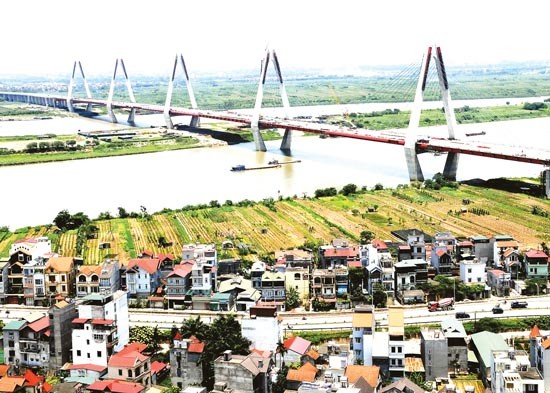 Noi Bai-Nhat Tan Highway is under construction (Photo: SGGP)
Head of the Investment Department under the Ministry of Finance Le Tuan Anh reported big challenges in capital mobilization for traffic infrastructure development.
Public-private partnership (PPP) projects in this field have mainly been conducted under BOT (Build-Operate-Transfer) form. Some projects have been successful benefiting both the government and investors. However some have failed such as Ong Thin Bridge, an underground parking lot in HCMC, and Lien Khuong-Prenn Highway.
Mr. Tuan Anh said that there has no official study on the success and failure of PPP projects in Vietnam. However, it is possible to identify some challenges for investors in the traffic infrastructure field. For instance, they have faced with difficulties in mobilizing long term capital for the implementation of projects.
They have mainly looked forward to loans from commercial banks. However the banks have limited these long term loans with close guarantee requirements. According to regulations, the Government does not act as guarantee for businesses' domestic commercial loans.
Stock market is an important channel for investors to mobilize capital. However most of them have not well exploited it.
Delegates at the seminar also pointed out another challenge from the legal framework which has failed to catch up with international practice.
Ms. Sindy Wong, deputy chairwoman of the Indian IL&FS Transportation Networks Ltd, said that Vietnam lacks of regulations and institutions for PPP attraction, which needs sufficiency and stability in mechanisms and policies.
Sharing the same view, head of the Transport Ministry's PPP Project Management Unit Nguyen Danh Huy said that several Government agencies have not closely worked with investors and local authorities while implementing projects.
In addition, toll fee policy has not been complete without specific toll rates for highways, local waterway, railway, shipping and airway. There has not a policy to assist investors in case of financial shortage for project implementation.
According to the Ministry of Finance's representative, there should have an effective mechanism on risk control and sharing among related sides.
At first, it is necessary to balance benefits between PPP and other normal traffic projects. Investors of PPP projects should have higher than normal profit level to make up for risks from long-term and large scale investment.
Many experts proposed the Government to extend the capital reclaiming time of BOT projects, have a suitable road toll mechanism, and help banks control risks to loan the projects.
Businesses also proposed the Ministry of Transport to publicly announce projects calling for investment, their implementation progress and capital demand, and learn developed nations about toll collection with credit cards to better control collection sources.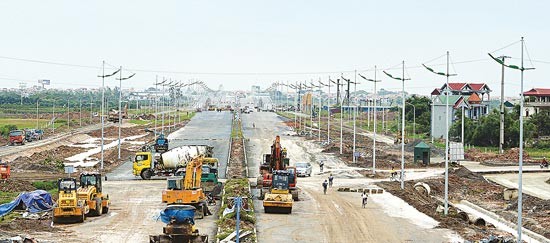 (Photo: SGGP)
Minister Dinh La Thang recorded opinions of businesses about mechanisms, as well as credit and fee regulations.
The ministry will work with the State Bank, the Ministry of Planning and Investment and the Ministry of Finance on facilitating private investment in traffic infrastructure projects, he added.
The Government is set to issue a decree on PPP to create advantageous conditions for businesses, which Mr. Thang believed that it will bring large changes in attracting capital for traffic infrastructure development.
A Transport Ministry's report shows that private sector has invested nearly VND43 trillion (US$2,014 million) in traffic projects this year. The number has met only a small part of demand.
Road construction is estimated to need an average of VND202 trillion a year by 2020. Of these, key and urgent projects such as the National Highway 1A and Ho Chi Minh Highway need VND22 trillion and VND27 trillion a year respectively.