The Ministry of Finance yesterday responded to falling world crude oil prices by raising the import duty on petroleum products from 10 percent to 15 percent.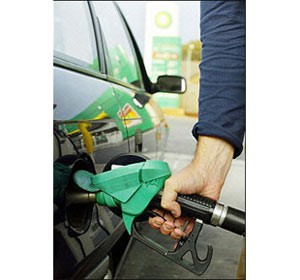 Viet Nam raises import duty on petrol products as world oil prices decline
The duty will be imposed on leaded and unleaded gasoline, solvents and other diluents used in petrol blends, light oil, and other fuels.
 
Ministry officials noted the higher duty was a way to stabilize domestic retail prices when world oil prices were declining.
 
Last month, the ministry reduced petroleum import tariffs from 20 to 10 percent when world crude oil prices exceeded US$60 per barrel. Oil is currently trading at less than US$60 per barrel.
 
Finance Minister Vu Van Ninh said the tax hike was a first step toward bringing the import duty back to its previous level of 30 percent.
 
"Previously, when oil prices increased, the ministry responded by offering tax exemptions on oil imports followed by the adjustment of retail prices. This has led to a situation now whereby tariffs must be re-adjusted," he said.
 
A ministry official added that the tax hike was not only a way of preserving current price levels, but also a means to increase state budget revenues at a time when Viet Nam was applying lower tariffs on imports pursuant to  its commitments to the World Trade Organization.
 
The ministry said that, given the tax hike, it was also considering whether to cut retail petrol prices if world oil prices continue to fall sharply.