Foreign Direct Investment (FDI) attraction has fulfilled and exceeded 2014 plans in Ho Chi Minh City and the neighboring provinces of Binh Duong and Dong Nai, where are located in the Southern Key Economic Zone.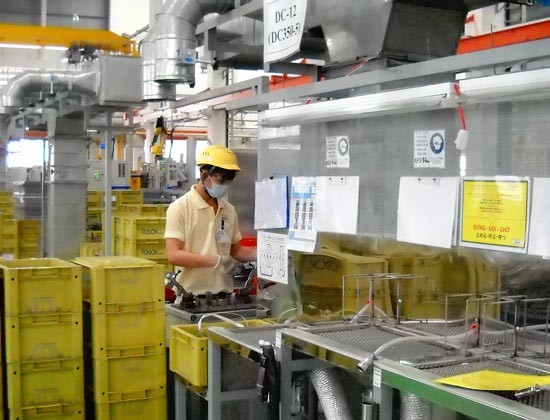 Nidec Tosok Corporation in Tan Thuan Export Processing Zone (Photo: SGGP)
According to Binh Duong People's Committee, the province attracted US$1.4 billion by mid September, accounting for 140 percent of its plan in 2014 and up 26 percent over the same period last year.

Specifically, 113 new projects were licensed and 99 projects were adjusted investment capital. Among the new ones are a US$38 million project by Uchiyama Company and a US$120 million project by Nam Phuong Textile Company.

Those damaged in anti-China protests in May have also broadened production such as Esquel Garment Manufacturing that registered an additional capital of US$35 million.

The People's Committee Chairman Le Thanh Cung said that Binh Duong has not only improved traffic, electricity and water infrastructures but also created clearer investment environment by administrative reform. Besides, businesses have been helped solve difficulties especially the protest damaged enterprises.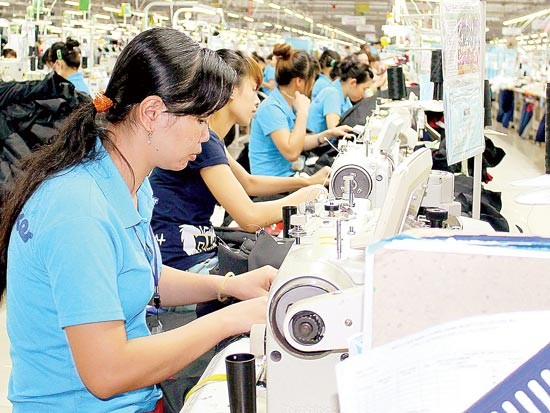 Bowker Vietnam Garment Company in Dong An Industrial Zone, Binh Duong Province (Photo: SGGP)
In Ho Chi Minh City, FDI capital hit US$1.45 billion in the first nine months, up 6.9 percent over the same period last year.

The City Export Processing and Industrial Zone Authority (HEPZA) reported that FDI attraction has exceeded its yearly plan since August. HEPZA will focus on attracting small and medium enterprises from the support industry to invest in the Vietnam-Japan Techno Park.

HCMC People's Committee said that the city will continue improving investment environment and prepare land fund for foreign enterprises to invest in the support industry.
In Dong Nai, FDI capital approximated US$923 million by the end of August, a year on year increase of 17.4 percent.