Da Nang Port January 1 organized to receive the first cargo of 2014 and announced the 5 millionth tons of goods in 2013.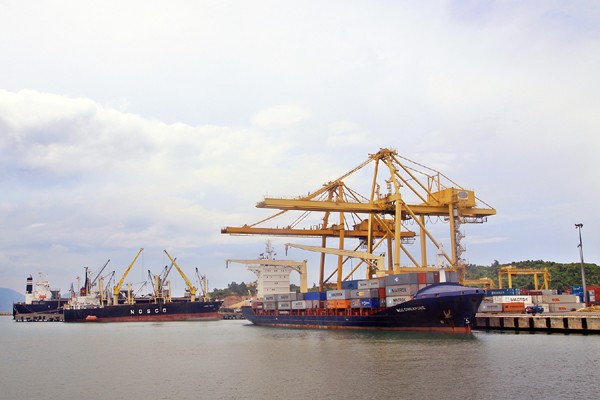 Da Nang Port
This is a ship from Singapore to Da Nang Port where will handle 200 commodity containers and the ship will continue its trip to Hai Phong Port.
In 2013, Da Nang port handled 5 million tons of goods up 13 percent year on year.

On the same day, employees of Vung Ang Port Viet-Lao also handled first shipment of 2014.
The port unloaded 640 yons of commodities; 3,000 tons of steel for Formosa project and 5,500 tons of iron ore from Bao Hong ship of China.

In 2014, around 3,3 million tons of commodities will be unloaded in Vung Ang and Xuan Hai ports in Ky Anh and Nghi Xuan districts in the central province of Ha Tinh.