As a result of the rising price of coal, the governmental authority has asked the Prime Minister for permission to increase the price of electricity. This comes on the heels of the projected price increase of oil for next year. While the PM did approve a rate-hike, he ordered authorities to take measures to manage and control the prices of key commodities to prevent any drastic price fluctuations.

Coal Price Effects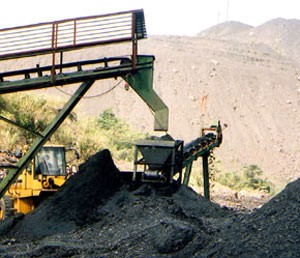 The rise of coal price influences production costs of fertilizer, cement, and paper
Despite a price increased of 20% for coal earlier this month, the current trading price is still lower than the production cost, according to the Viet Nam National Coal and Mineral Industries Group.

However, even if the price of coal is fixed now and readjusted in 2007, industries such as fertilizer, cement, and paper will still be forced to raise prices as the result of increase production costs.

The last time the price of coal rose, production expenses of cement went up by 1.5%, fertilizer by 3.7-7%, and paper by 6.5-8%.

Oil Prices Heading Up

According to a forecast of 32 world market analysts, the crude oil price will be about US $64.71 per barrel next year.

Vietnamese economic experts are therefore predicting that the price of gasoline and oil will continue to rise.

Additionally, earlier this month the Prime Minister ordered that there will be no oil subsidy so that the local oil price will reflect the global market price in 2007.

Tight control on prices

While the price of coal and oil are heading up, the PM is taking steps to stabilize market growth by cutting the prices of commodities and services in other economic sectors to compensate.

However, these calculated price adjustments will be conducted flexibly to counterbalance the ebb and flow of the economy and keep local markets steady.

The PM went on to require ministers and local economic authorities to bolster the screening process of implementing price regulations so as to prevent unreasonable prices and sudden price changes.

The PM also warned authorities that greater quality assurance standards were necessary to ensure that the quality of the goods, services, and commodities suited the price, this as a measure for greater consumer protection.