Vietnam imported 4,000 cars in August and thus causing the total number in the first eight months of the year to 42,000, worth US$782 million, the General Statistics Office reported yesterday.
The number of car imports in the first eight months of the year was up 30 per cent in terms of volume and nearly 32 per cent in terms of value as compared with 2010.
On the other hand, 5,000 motorbikes, worth US$7 million, were imported in August, down 1,000 units against the previous month. The cars imported, alone worth US$78 million
In the first eight months of the year, 49,000 motorbikes totally worth US$67 million, were imported into the country, down 23.2 per cent and 18.8 per cent in trade volume against the same period last year.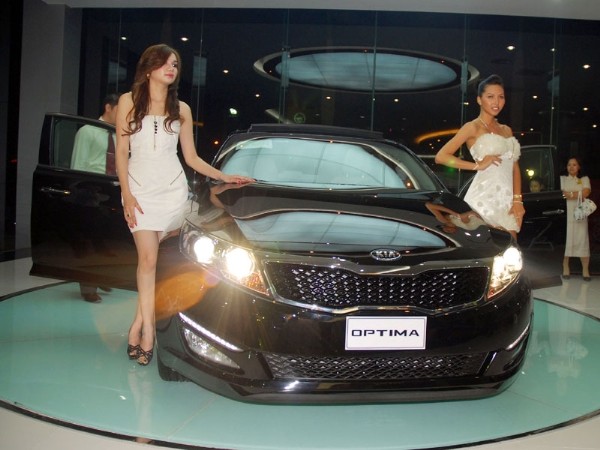 A car show room in Phu My Hung, district 7 HCM city ( photo Auto vietnam)
Most of the imported automobiles and motorbikes were from Japan, South Korea, China, Taiwan (China), the USA and Germany, according to Auto Vietnam magazine.
The report said that due to low purchasing power in the domestic market, not only imported vehicles but also locally made products have been negatively affected. Meanwhile, domestic motorbike producers had an inventory index of 40 per cent in the first eight months of the year.
According to Vietnam Investment Review, the Ministry of Finance is making draft regulations to revise the special consumption tax on vehicles because the current regulations turned unsuitable after two years in effect.
Under the new regulations, some kinds of vehicles will be exempted from the tax for instance: vehicles for the purpose of national defense, or those used only in economic zones and recreation areas.
The draft also provides detailed instructions on when and how the tax should be applied to different kind of vehicles.