The Ministry of Industry and Trade has come up with an eight-year plan for Vietnam's textile and garment industry to attain annual production growth of 16-18% in the years ahead.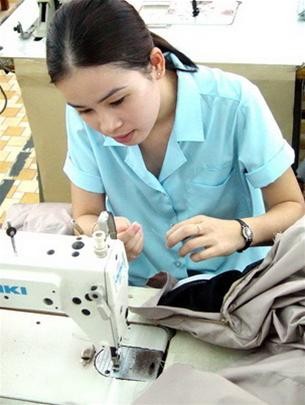 A worker at a textile and garment factory (Photo: TTO)

In the plan now before the government, the ministry envisions US$7 billion being invested in the industry between now and 2015. The capital will come from Vietnamese and foreign sources.

Other targets include more cotton planting in different areas and more focus on improving the yield and quality of cotton wool for the textile mills.

With export revenue of US$5.8 billion for the industry in 2006, Viet Nam has become the world's tenth biggest exporter of textiles and clothing.

The ministry's target for this year is US$7.5 billion, an increase of 28.5%.