The consumer price index (CPI) has increased by 2.09 percent in February from the previous month, according to the General Statistics Office.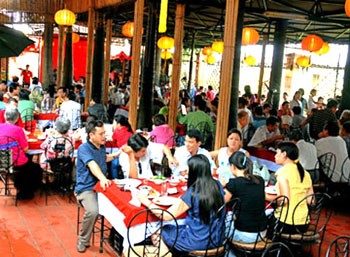 CPI of food and related services see most the increase in February
This hike has led the index to rise by 3.87 percent in the first two months of the year.
Food and such related services saw the most increase of 3.65 percent, which also could be due to Tet (Lunar New Year) falling within this month.
After food, it has been beverages and tobacco which increased by 2.14 percent. Garments and shoes surged by 1.38 percent, whereby other commodities and services moved up by 1.36 percent.
In February, the price increase on goods and services in urban areas was lower than in rural areas, 1.03 percent and 2.11 percent respectively. This has raised public concern on the impact of the price hike on low-income people.
Within this month, gold prices slid by 0.35 percent while the US$ raised by 0.94 percent.