Circular 24 issued by the State Bank of Vietnam (SBV) in 2015 requiring commercial banks to stop providing foreign currency loans to businesses without real need of foreign currency has taken effect on April 1.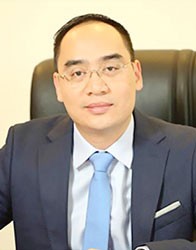 Mr. Bui Quoc Dung
SBV said that many businesses just received foreign currency loans to enjoy low interest rate and transfer them into the Vietnamese dong for local use.
Mr. Bui Quoc Dung, head of the Monetary Policy Department of SBV, said that those with legitimate need of foreign currency will still be loaned as before, except those get the loans for sales to get the dong for local production and trading.
 
The deadline to loan this group of customers was extended from December 31 last year as per former circular 43 until March 31 this year.
 
Explaining why the group was permitted to get foreign currency loans previously, Mr. Dung said at that time the country's economic growth and market demand was low. Therefore, SBV issued the regulations to facilitate businesses' capital access to boost local production.
 
They were permitted to get foreign currency loans at low interest rate, then sell the loans back to their creditors to get the dong for domestic use.
 
At present, economic and credit growth rates are much improved and foreign currency demand highly increases also. Therefore, it is necessary to narrow the subject of foreign currency borrowers.
 
Because the circular just limits unnecessary foreign currency loans, it will not impact the need of using foreign currency by businesses, he said.
The regulation aims to assist exchange rate stabilization, implementation of the policy against US dollarization and reduction of foreign currency lending, which goes in accordance with the government's direction to gradually change from foreign currency lending into trading to stabilize the market.
 
Some experts because the circular will also stop giving businesses foreign currency loans to export across borders, it will contribute in steadying the forex market and positively impact the domestic currency's credit growth.