Total outstanding loan of credit institutions in HCMC was estimated to touch VND1,488 trillion (US$65.28 billion) by the end of February, up 1 percent over the end of 2016 and 19.75 percent compared to the same period last year, reported the State Bank of Vietnam in the city.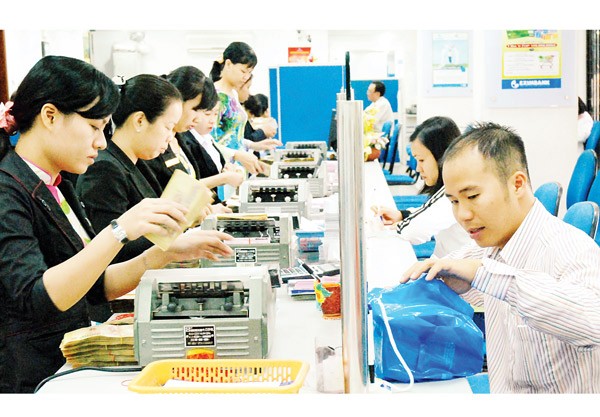 A transaction counter of a bank in HCMC (Photo: SGGP)
Of these, medium and long terms loans went up 0.94 percent over last yearend to account for 56.7 percent while short term loans increased 1.08 percent to make up 43.3 percent.
Short term outstanding amount in the Vietnamese dong in five priority fields reached VND147 trillion ($6.45 billion). Of these, VND95.053 billion went to small and medium sized enterprises accounting for 65 percent of total.
Capital mobilization by credit institutions in the city was estimated to reach VND1,783 trillion, up 0.31 percent over last yearend and 13.18 percent compared to the same period last year.
Of these, deposits in the Vietnamese dong continued growing to reach VND1,561 trillion, accounting for over 87.5 percent of total mobilized capital. The mobilized funds in foreign currencies hit VND222 trillion, making up 12.5 percent.