Mr. Nguyen Duc Chi, chief of the Ministry of Finance's Secretariat, was officially appointed to chairman of the State Capital Investment Corporation (SCIC) on Tuesday.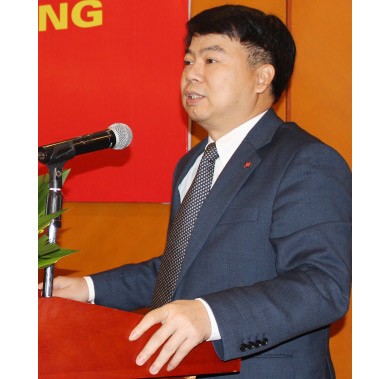 Mr. Nguyen Duc Chi
Different from his predecessors, Mr. Chi will be in charge of this sole position.
The 46 year old chairman from Hanoi has got master's degree in economics. He used to be deputy head of the Banking Finance Department before becoming chief of the ministry secretariat.
Since SCIC was established, its chairmen were all ministers or deputy ministers who hold more than one office such as Mr. Vu Van Ninh and Vuong Dinh Hue and Ms. Le Thi Bang Tam.
The latest chairman Tran Van Hieu accredited to the position in July 2013 by the Prime Minister was Deputy Minister of Finance.
The PM has also made a decision to extend the time in office of SCIC director general Lai Van Dao, born on April 10, 1956, until his retirement age as per regulations.
According to reports by SCIC, after ten years of operation its after-tax profit has totaled VND30 trillion (US$1.33 billion).
Revenue increased 65.4 times compared to its establishment time, equity hiked 9.5 times to reach VND35 trillion, total assets was up 13.8 times hitting VND70 trillion excluding state assets that the corporation has been mandated to manage.
At present, SCIC manages 230 state capital items with total book value of VND17 trillion and market price of VND78 trillion.
The corporation has set a target of 40 percent average growth rate in the coming five years. Total assets will touch US$22.5 billion by 2020 and US$46 billion by 2030 including mandated state properties.