The real estate sector has mainly raised funds from the banking system so it is necessary to seek capital from other channels outside the banking system, said the State Bank of Vietnam (SBV) in a document in response to proposals by the HCMC Real Estate Association (Horea).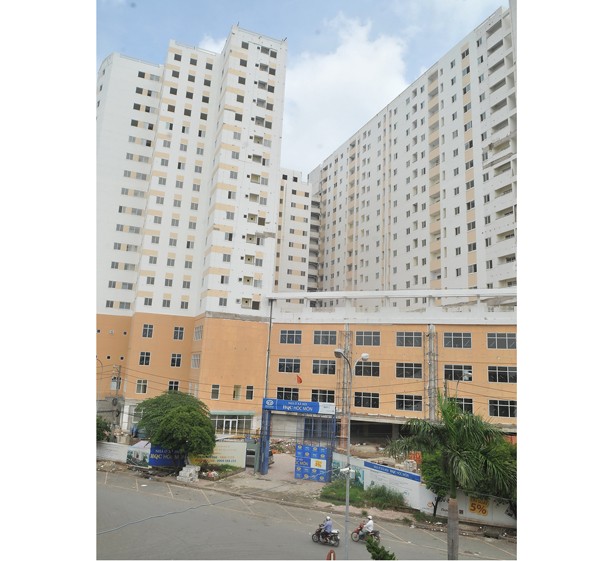 HQC Plaza social housing project in Hoc Mon district, HCMC (Photo: SGGP)
Previously the association proposed the central bank to have a mechanism to create medium and long term funds for the real estate market and a credit policy for the first house buyers.
In response, SBV said that it has already issued a mechanism to raise medium and long term capital by permitting credit institutions to use short term credit source for medium and long term loans.
Answering the suggestion of a social housing credit policy for the resettlement of citizens, the central bank said that the social housing policy has been promulgated synchronously by the Government and the National Assembly in accordance with the Housing Law, Government Decree 100/2005 on social housing development and management together with circulars by relevant ministries and agencies.
SBV has given Circular 25/2015 guiding assigned banks to provide preferential loans to implement social housing policies and instructed Vietnam Banks for Social Policies to implement the Decree 100.