The booming finance, banking and securities sectors are seeing a human resources crisis in terms of both quality and quantity.

Lacking and unqualified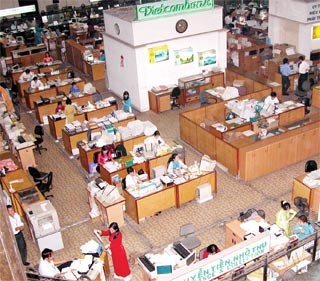 There is a shortage of qualified senior executives at local banks and securities firms
Viet Nam has a total of 79 banks and foreign branches, and 50 securities firms, not to mention those companies undergoing establishment or registration. Since early this year, many banks have framed policies to attract between 500 and 1,000 talented staff each.

Though thousands of university students graduate each year, the increasing demand for employees remains unmet, especially demand for qualified senior executives as graduates do not have practical knowledge.

The leader of one joint stock commercial bank said that the staff of local banks are not good in communication, and managers cannot speak English well enough to take on foreign clients – thus, a large potential market is falling into the hands of foreign banks.

Dr. Tran Ngoc Tho from the Ho Chi Minh City Economics University said local banks can grasp and serve local clients' needs better than foreign banks as they are knowledgeable of local customs and people's consumption habits.

For high-grade financial services, however, they lack qualified staff that is well-informed about the market, financial operations, or that possess strategic vision, he added.

For instance, the State Bank of Viet Nam has allowed many banks to conduct options services but at present few offer such service, as they lack staff with a good command of the field.

Phan Thanh Hai, deputy head of the gold and foreign currency trading department of the Orient Commercial JS Bank, said there is a serious shortage of dealers in foreign currencies as this post requires many qualifications besides a standard knowledge of the currency business, such as computing skill, mathematics and English.

Many important positions such as those in the field of IT development and risk management in Vietnamese banks are now held by foreign specialists.

The securities sector is in much the same boat, with 50 licensed companies and another 50 waiting for licenses in need of an estimated 6,000 employees in the near future. They are all in full recruitment mode.

The lack of securities staff is caused in part by the exclusivity of training and certificate issuance by the Training Center of the State Securities Commission.

Headhunting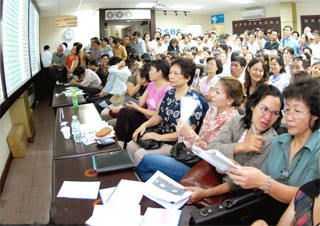 The developing Vietnamese securities market faces the challenge of a human resources shortage
Due to the severe lack of talented staff for higher positions, a struggle to attract talent is occurring among banks and securities companies.

Even companies yet to be licensed and companies that are licensed but are yet to begin operations are hunting personnel.

Many methods are used to entice employees away from other banks or companies. One securities firm has offered high salaries to draw the personnel of an auditing company to work for it.
Even the relatively high salaries of auditors can't prevent personnel from leaving for other companies in the "headhunting whirlwind."

In order to retain valuable staff and lure talented individuals, some securities companies have offered stock incentives. This may work well for some companies, but will prove to be a disadvantage for securities companies under state-owned commercial banks.

Local banks with good recruitment policies can hunt directors who work for foreign banks, giving them higher positions like deputy general director or general director.

Securities companies are even willing to pay VND50 million (US$3,000) per month for a local director.

Websites of most reputable securities companies and banks always have job postings.

However, interesting job offerings are only for special positions that require individuals with lots of professional experience and good relationships with clients.
Vietnamworks, Viet Nam's leading job site and online human resources consultancy, said in the second quarter of the year, they had orders to employ 1,303 employees specialized in finance and 588 in banking and securities, but they could recruit only 813 and 678 people respectively.