The Asian Development Bank's Country Director for Viet Nam Ayumi Konishi assumed office on April 3, 2006, ADB announced.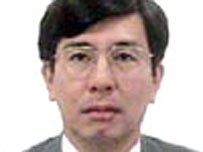 Mr. Ayumi Konishi
Based at ADB's Viet Nam Resident Mission in Ha Noi, Mr. Konishi is responsible for setting the priorities for the bank's assistance programs in the country.
He will continue to work in harmony with the Government's agencies and development partners for improved Greater Mekong Sub-region cooperation, said the announcement.
Mr. Konishi, a Japanese national, was a graduate of Oregon State University, USA in 1981, and Waseda University, Japan in 1982, and got his master degree from New York University, USA, in Economics in 1985. He served the United Nations from 1982 before joining ADB in 1988.
"I have a great respect for Viet Nam and the Vietnamese people, and not only would ADB like to support the development of Viet Nam, but there is also a lot we can learn from this country," ADB's Viet Nam Resident Mission quoted Mr. Konishi as saying.
"I am very excited and consider myself to be highly fortunate to be working in such a dynamic country. I look forward to my assignment here."
His predecessor in Viet Nam was American national Bradford Philips.